1.Customer id_default_group: [0]
2.Customer id_customer: []
3.Customer customer_firstname: []
4.Customer customer_lastname: []
5.Customer email: []
6.Customer id_lang: [1]
7.Customer getGroupName: [Partner_B]
8.Customer current group id: [1]
9.Customer available_now: []
10.Customer available_for_order: [1]
11.Customer PS_CATALOG_MODE: []
12.Customer product quantity: [11]
13.Customer product quantity: []
14.Customer product quantity: [0]
15.Customer $content_only: [0]
View larger
Samyang CHEESE HOT SPICY Chicken Ramen Noodles 1 pack
New product
1 Pack 4 Pieces
1 Piece 140 Gram
Spicy Cheese
11 Item Items
Warning: Last items in stock!
Availability date:
More info
Extremely HOT!!!!! New Samyang CHEESE SPICY Chicken Korean Noodle Quantity-1 The CHEESE powder goes incredibly PERFECT with the Original Fire Chicken Hot sauce and helps to thicken the broth, making the noodles Creamier and Tastier.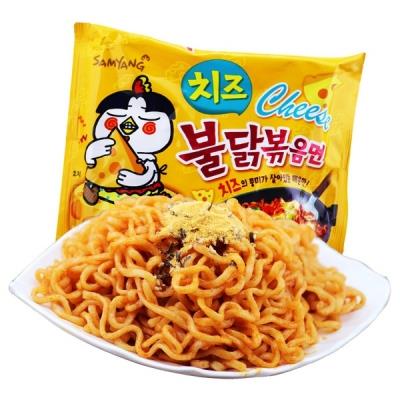 20 other products in the same category: